Largest project in the history of STK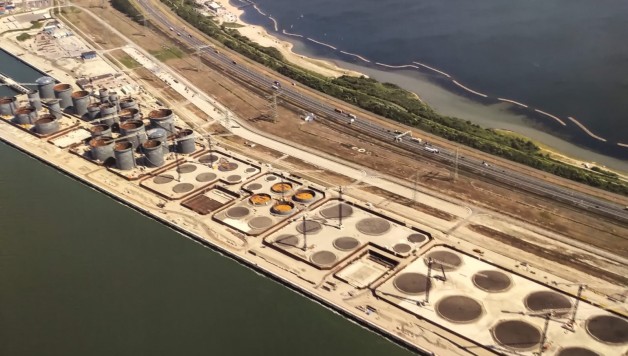 In the summer of 2019 we started with the biggest rental order ever in the history of our company. We were commissioned by two clients to build 57 tanks on the site of HHTT (Hes Hartel Tank Terminal) at Maasvlakte, near Rotterdam, The Netherlands. This project involves 21 tower cranes and is expected to last a little under two years. The smallest crane is a Terex CTT 121/6 and the largest a Terex CTT 561/16.
Thanks to our many years of experience in the petrochemical industry, we were able to offer our clients a fitting solution for this project while taking into account all safety regulations. This specific project also required special care due to overlap of tower cranes and the adjacent high-voltage lines. After lots of engineering with our customers and electricity company TenneT, we were able to offer a customised plan, in which we also managed to keep the lifting heights between 43 and 59 meters, thanks to the use of our flat-top tower cranes.
We are proud to be a part of this project.
Posted on 9 November 2020