Offshore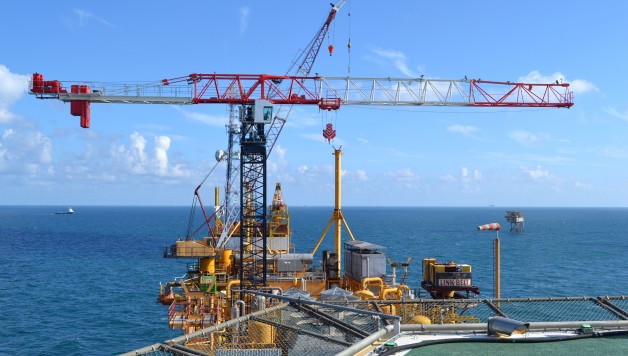 In October 2011 we were asked to place a fixed tower crane on a production platform in the North Sea. Since the use of tower cranes in the offshore sector is far from standard, this was quite a challenging job which required us to use all our knowledge and expertise. We had to make use of various special techniques in order to conform to the platform's safety regulations.
The project was completed successfully and to the full satisfaction of our client in the summer of 2012, when we erected a Terex Comedil CTT 331/16 with a special jib configuration of 30 meters.
We now regularly make quotes for tower cranes to be used in the offshore sector.
Posted on 12 February 2013